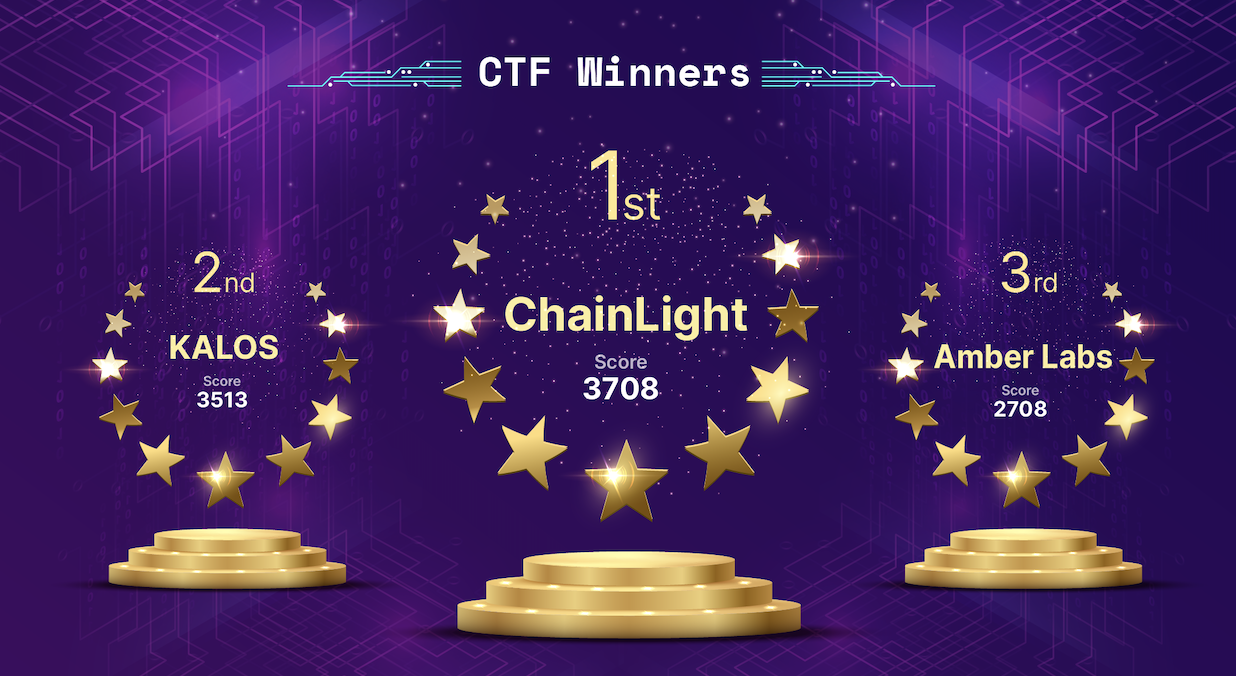 Numen Cyber has successfully hosted its first-ever international Smart Contract Security CTF and Sensor Development competition. The event, which was sponsored by COCloud, Alibaba Cloud, and The Collective Solution, attracted over 400 participants from more than 200 teams worldwide, and offered a total prize pool exceeding $20,000.
The competition provided participants with an excellent opportunity to showcase their innovation, creativity, and problem-solving skills in the Web3 field, while also reflecting Numen Cyber's mission to promote the development of Web3 security and safeguard Web3 security.
The Smart Contract Security CTF comprised 17 challenges covering Solidity, Move language, traditional network security, and other types. After 48 hours of intense competition, the ChainLight, KALOS, and Amber Labs teams emerged as the first, second, and third place winners, respectively. Their exceptional performance highlighted their strong technical skills and passion for technology. Many other teams and individuals also displayed their deep understanding of smart contract languages and hacking skills.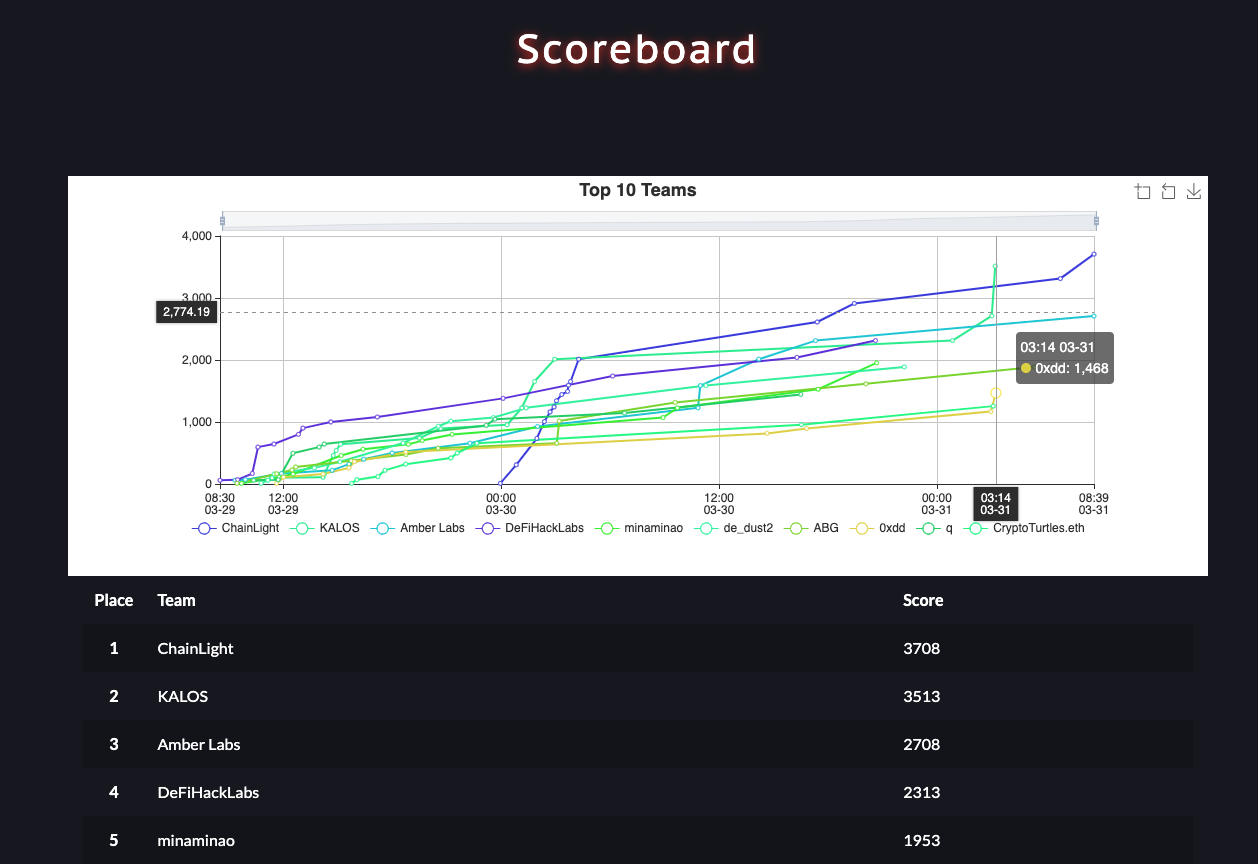 The on-chain Sensor Development competition was held concurrently with the Smart Contract Security CTF, and took place on Numen Cyber's new Web3 security product-ImmunX. Unlike the Smart Contract Security CTF, Numen Cyber Labs launched 100 transactions on the ImmunX testnet, including ten transactions mimicking past attack events for participants to capture, covering common attack techniques such as re-entry attacks, overflow attacks, flash loan attacks, injection attacks, and price manipulation.
Participants demonstrated their technical prowess and strong desire to succeed, developing multiple ImmunX monitoring sensors within 48 hours and achieving excellent results. After rigorous evaluation by Numen Cyber Labs, the top three participants were selected as winners: ? Champion: jsvisa ? Runner-up: reklawetihwx ? Third place: MoreNever5
MOVE Accelerator, UnderBlock, ChainSecLabs, and Chainflag technology communities provided substantial technical support for the successful hosting of the competition.
The Smart Contract Security CTF and Sensor Development competition hosted by Numen Cyber was just the beginning. Numen Cyber looks forward to welcoming more talents to join and collaborate in promoting the development of smart contract security and on-chain security, and to better safeguard Web3 security.
Numen Cyber wishes to express its gratitude to all partners, participants, and teams who contributed to the success of the event and looks forward to meeting them again in future competitions.