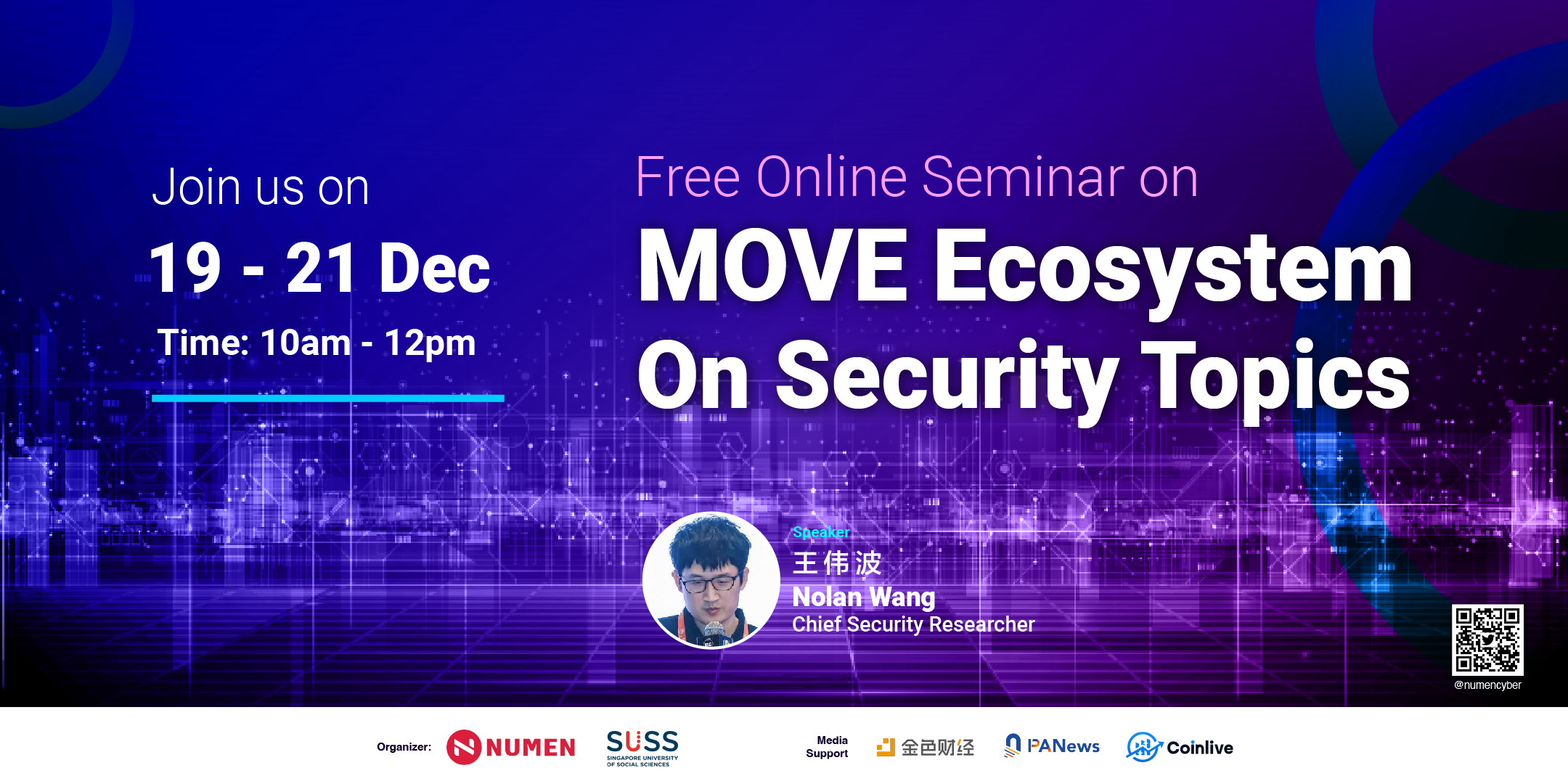 In Partnership with the Singapore University of Social Sciences (SUSS), across this 3-day course on Security Topics on MOVE Ecosystem, we went through a tutorial on the Move programming language and gave an insight into the MoveVM architecture. Subsequently, we deep-dived into a security analysis of Move and disclosed findings that we have made on its vulnerabilities.
[The Security Topics on MOVE Ecosystem Course is conducted in Mandarin, Chinese]
Course Agenda
Day 1: Introduction to the Move Language / Move 语言基础
Day 2: The Design Principle of MoveVM / Move 设计原理
Day 3: Move Security Vulnerability Analysis / Move安全漏洞分析
What is Move?
Move is a new programmable platform for blockchains and other applications where safety and correctness are paramount; It is an executable bytecode language designed to provide safe and verifiable transaction-oriented computation. The language also features a strong type system with linear resource types, runtime checks, and formal verification.
We consider ourselves to be the security leaders of the Move Language and have discovered several vulnerabilities, including a critical-level vulnerability in the Aptos Move VM. You may read more about it in our blog.
Day 2 & 3 (Video Recording)