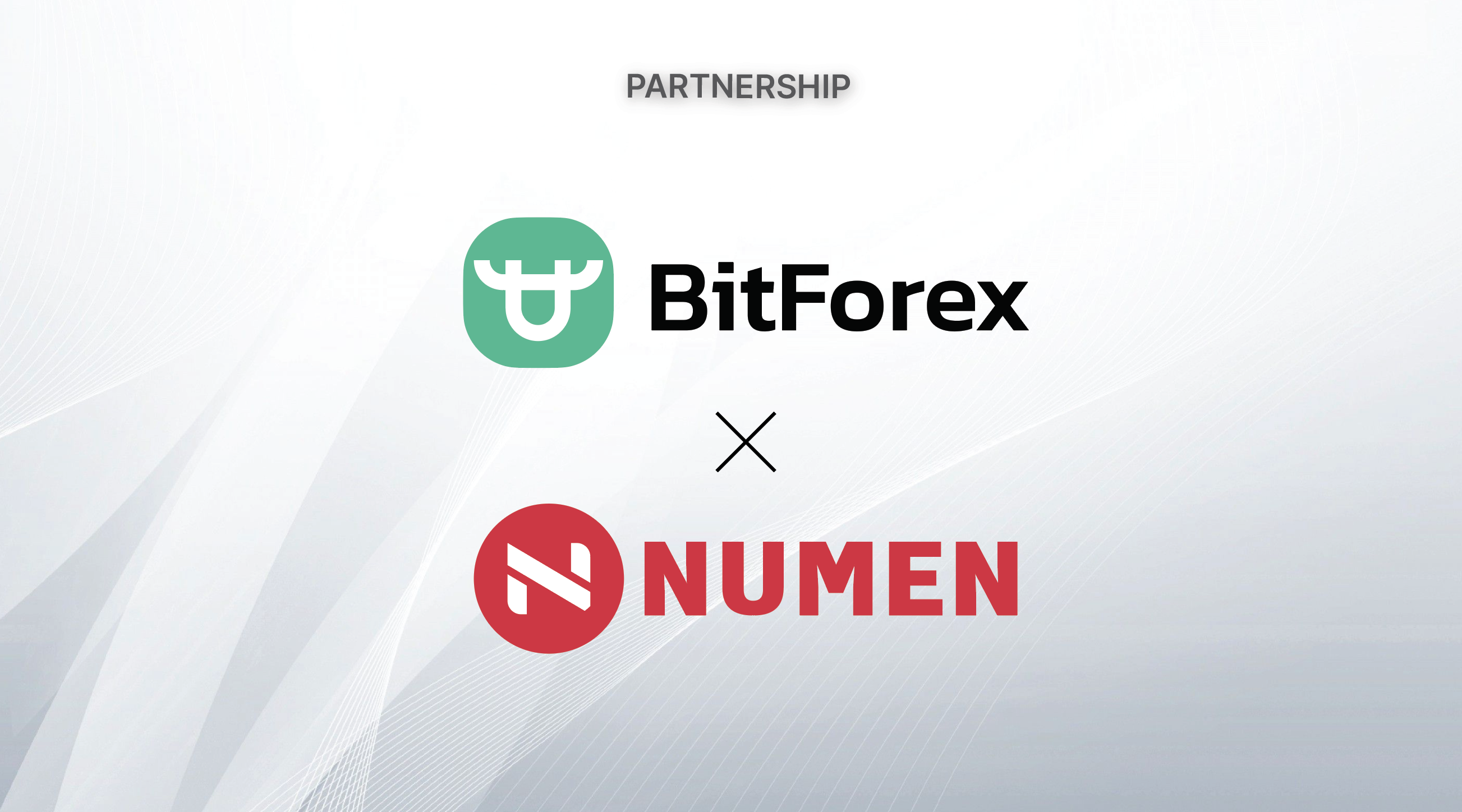 We are thrilled to announce that Numen Cyber Technology has partnered with BitForex, a top cryptocurrency exchange, to enhance the security and protection of their platform. At Numen Cyber Technology, we are dedicated to helping businesses safeguard their digital assets and ensure the safety of their customers.
We are confident that our expertise in the field of security will be a valuable addition to this partnership and contribute to the growth and success of BitForex. This collaboration aligns with our company's mission to protect businesses and individuals from potential cyber threats and provide peace of mind in the ever-evolving world of digital assets.
We are excited to work with BitForex and be a part of their journey as they continue to grow and provide their customers with a secure and reliable platform for trading cryptocurrency. We look forward to a successful partnership and to helping BitForex maintain the highest levels of security and protection.
About BitForex:
BitForex is one of the top digital asset service platforms providing users with safe, professional, and convenient invest experience. We are leading the trend of the digital asset industry by effectively providing a wide range of tools including spot trading, perpetual contracts trading, Turbo Starter, Finance, NFT marketplace and derivatives. BitForex will constantly adapt to new market needs with the continuous introduction of new features.
The company is headquartered in Hong Kong, registered in the Republic of Seychelles. BitForex currently serves over 6 million users from more than 200 countries and regions. The independent operating teams are located in Germany, South Korea, Singapore, Russia and more.